We have started making dice trays for the gamers who want to stop rolling their dice into the play area. These should help keep the pieces from being knocked around the boards, matts, and tables as you play the games. Right now they are basic trays, but we are working on some new innovations and creativity with the next few trays that are coming out.
Check out our new dice trays. They have a compartment for the dice and it holds up to 16mm dice and can hold a full set of dice. Dice not included!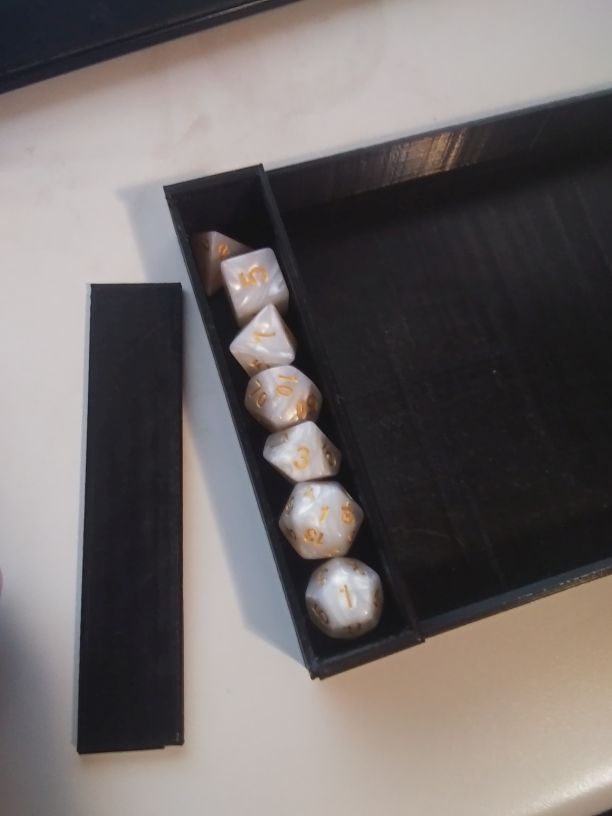 These will have different designs and colors to choose from. The trays right now are 5 3/8″ x 5″. We are going to make some bigger in the future.
Also we will be doing custom trays soon where you will be able to send us an image of what you will like on the trays. These will cost $1.50 extra to do. We can engrave it like the ones you see or we can have them glued to the inside of the trays.
We hope you guys will enjoy the trays and come back for more in the future. Good luck and happy gaming. Remember, "First is not a place, it's the LIFE!"