We have new deck boxes available. These can hold up to 75 sleeved cards, 100 sleeved cards and 100 double sleeved cards. We do have some of the 75 count boxes ready for purchase. The 100 count boxes will be made to order. We will email you with your estimated ship date and place in line once you place your order.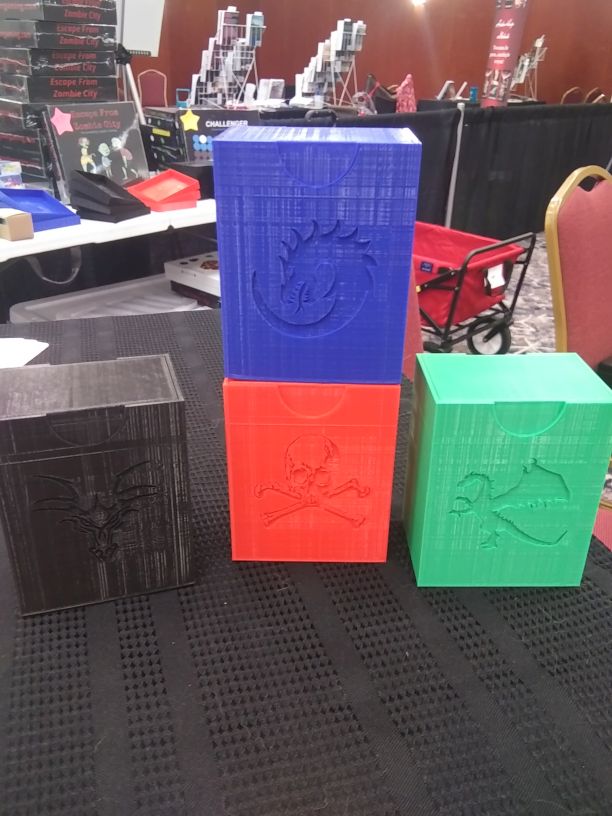 We are now ready to do customized boxes for you guys. We can do up to 3 sides of the boxes with different images per side. This includes the front and both sides of the box. The back will have our Snyder Gaming logo on it. When you order the color and size of the box, send us an email with your order number, the image/images and the sides that you would like the image/images on. We will not do images of a sexual nature, anything promoting violence, or any type of racial/gender slurs. The customizations will cost $1.50 per side and we will bill you the remainder of the balance after we receive your image/images. We will not start the order until we receive the full payment.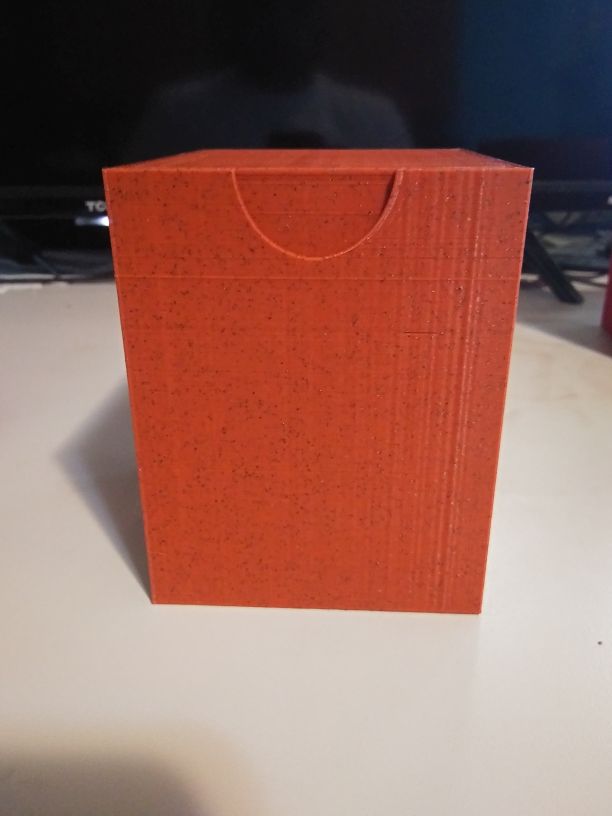 These were at out last show and were a great success. The current model holds up to 75 sleeved cards and over 100 non sleeved cards. They will be available in many different colors.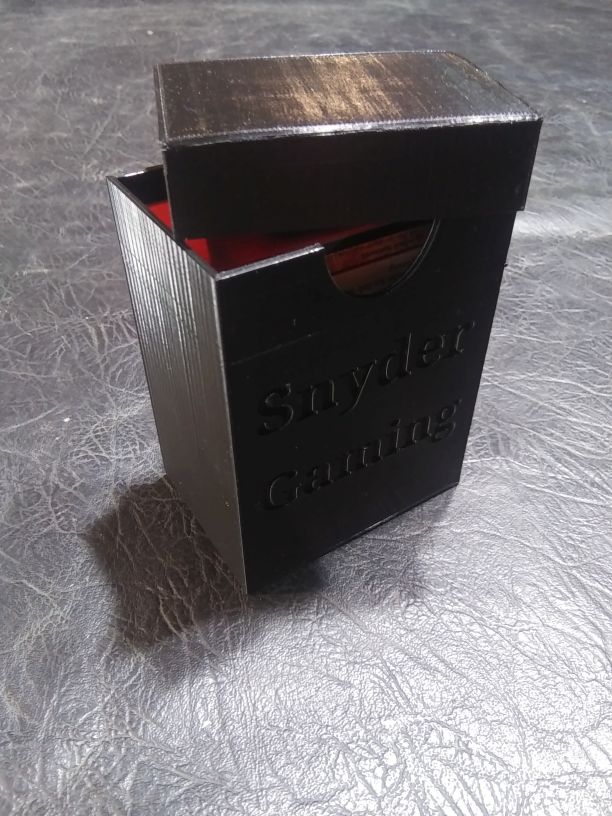 The top has an interesting aspect to it. When you flip it upside down and pull the bottom of the box off, the cards stay in the top. It works better when the box is full, but can still do it with around 60 to 65 cards.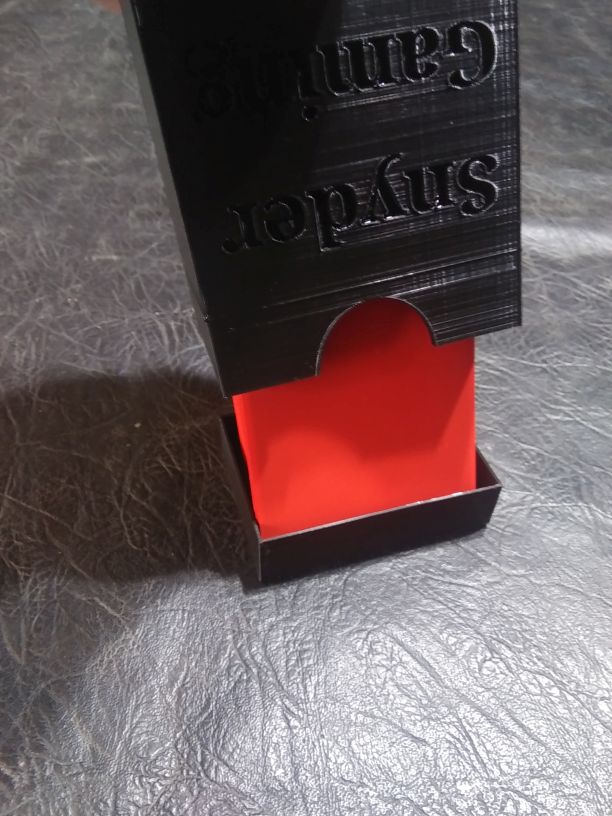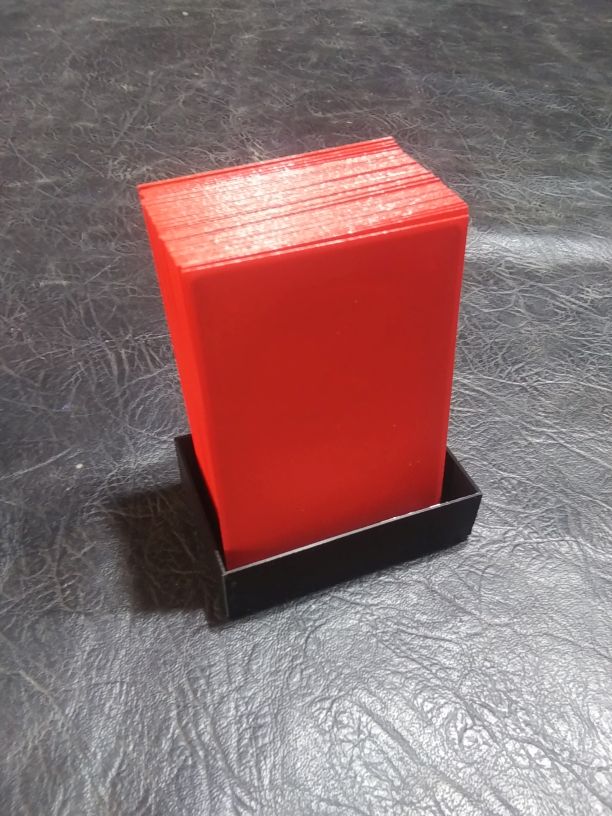 We are hoping this will be the same for the larger boxes. We will try to do our best to have this feature with all of the boxes.