$10.95 + $2.00 S&H Each Ages 12+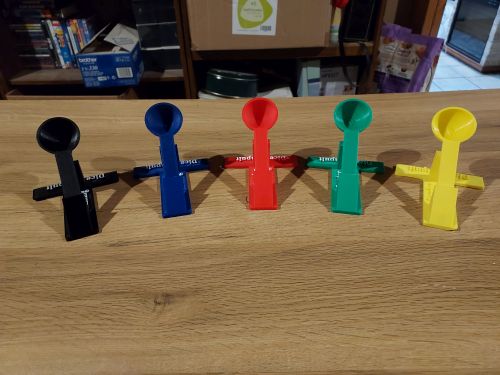 Our new Dice Catapults are here and they are awesome! We hope that you will check them out and enjoy the new way of dice rolling. These bad boys can throw any type of dice you put in them from normal size dice to metal dice to even the Magic The Gathering large D20 dice.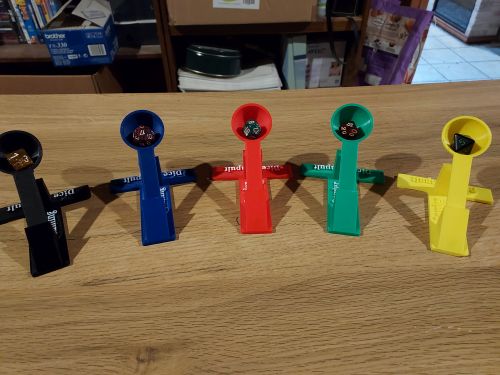 They come in five different colors and are so much fun to play with. They can not shoot across the room, but can be shot a short distance or across the table. We do recommend that you keep the dice on the table though. LOL.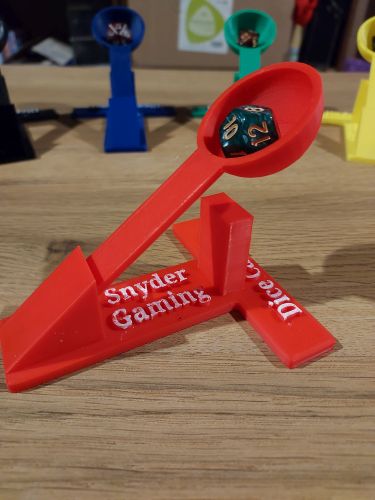 The Dice Catapults can be played with several types of dice games. They can be fun with other games as well including war games. We would love for you to try them out and hear your feed back.
Red Catapult $10.95+$2 S&H http://
Green Catapult $10.95+$2.00 S&H http://
Blue Catapult $10.95+$2.00 S&H http://
Black Catapult $10.95+$2.00 S&H http://
Yellow Catapult $10.95+$2.00 S&H http://