Starting at $30.95 + $5.00 S&H Ages 10+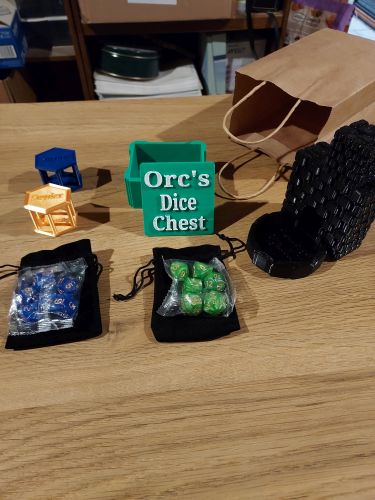 Dice Kits are great for people just starting the role playing game. These will give you a jump start into the RPG world or if you just want to up your game a little we will have upgrades to these as well.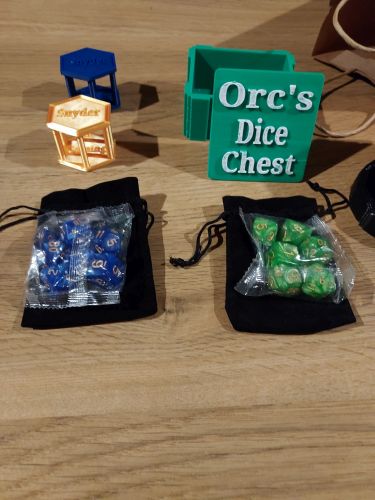 You will get 2 dice sets, 2 dice jails, one Hidden Door Tower and either an Orc's Dice Chest and sign or a Dice Goblins Stash and sign. These will come in various colors and will be prepackaged. The colors are randomized during packing.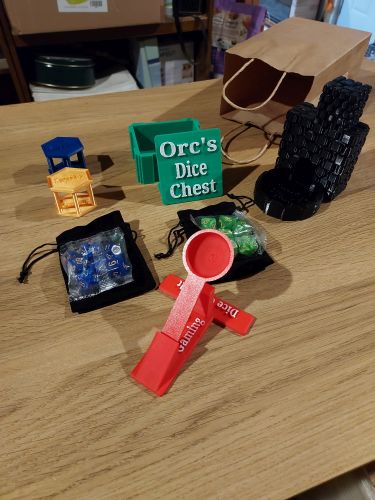 There will be upgrades to the Kits as well. The upgrades include a Dice Catapult, an Axe of Dice and a Sword of Dice. These will add more to the price, but also more to the fun. We hope that you will enjoy these great products as a group as you do individually.
Dice Kit $30.95 + $5.00 S&H Save $11 http://
Dice Kit Upgrade Catapult $32.95 + $5.00 S&H Save $18 http://
Dice Kit Upgrade Axe $38.95 + $5.00 S&H Save $23 http://
Dice Kit Upgrade Sword $42.95 + $5.00 S&H Save $24 http://