$25.95 plus $5.00 S&H Fee Ages 10+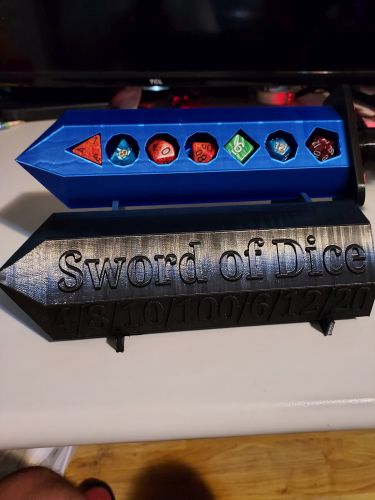 The Sword of Dice is a 3D printed sword for showcasing a set of your favorite dice. It comes with a random set of dice, a sheath to help protect the dice while transporting and a stand for you to show it off when guests come over.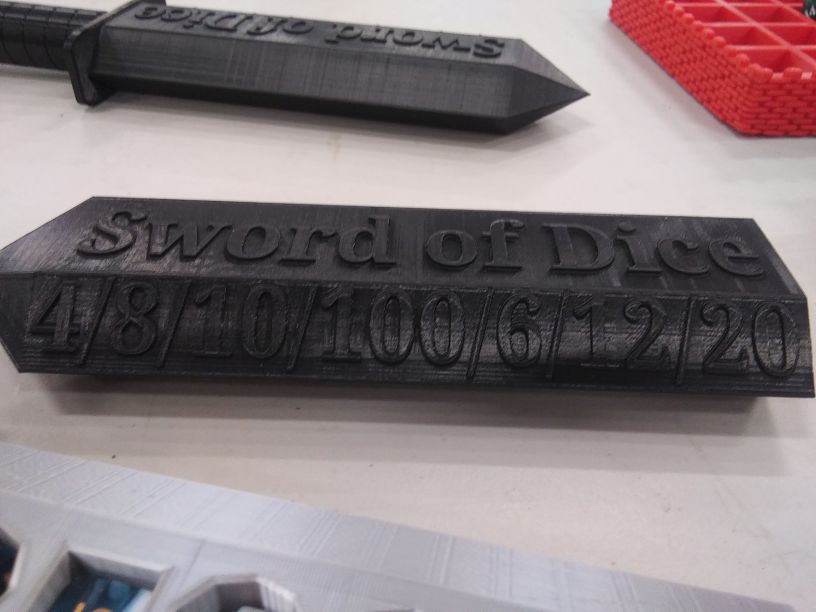 We have 5 different colors of swords for you to choose from. They are Red, Blue, Green, Purple and Silver. We will be uploading a photo of the Red Sword in the next couple days.
It holds up to 16mm size dice. It's great for dice games and just showing off to your friends. Hope you guys enjoy these and come back for more of our other great games and accessories.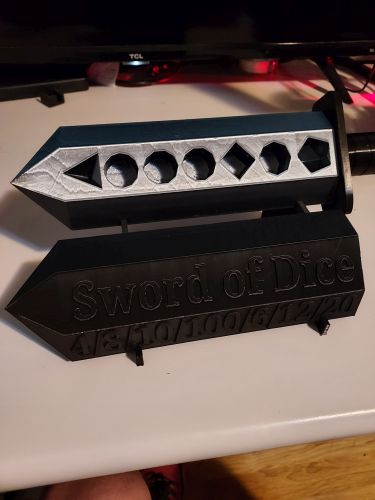 Silver Sword of Dice Price $25.95 plus shipping and handling! http://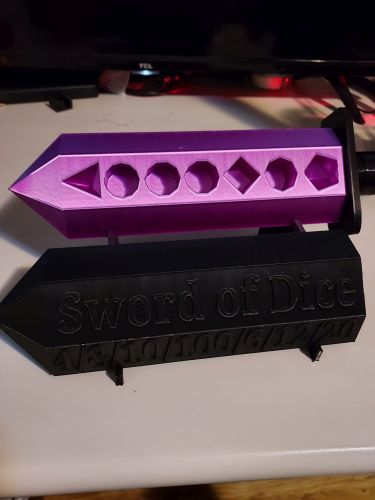 Purple Sword of Dice Price $25.95 plus shipping and handling! http://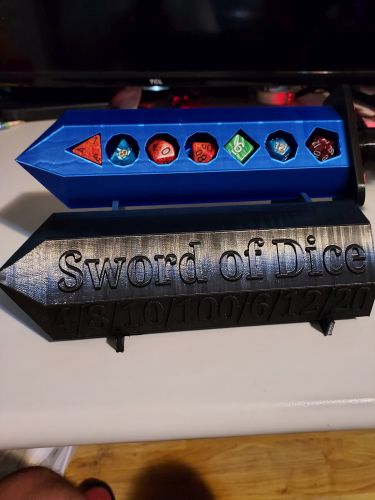 Blue Sword of Dice Price $25.95 plus shipping and handling! http://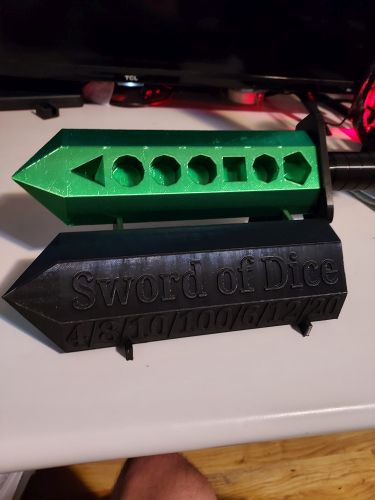 Green Sword of Dice Price $25.95 plus shipping and handling! http://